Clarity Cards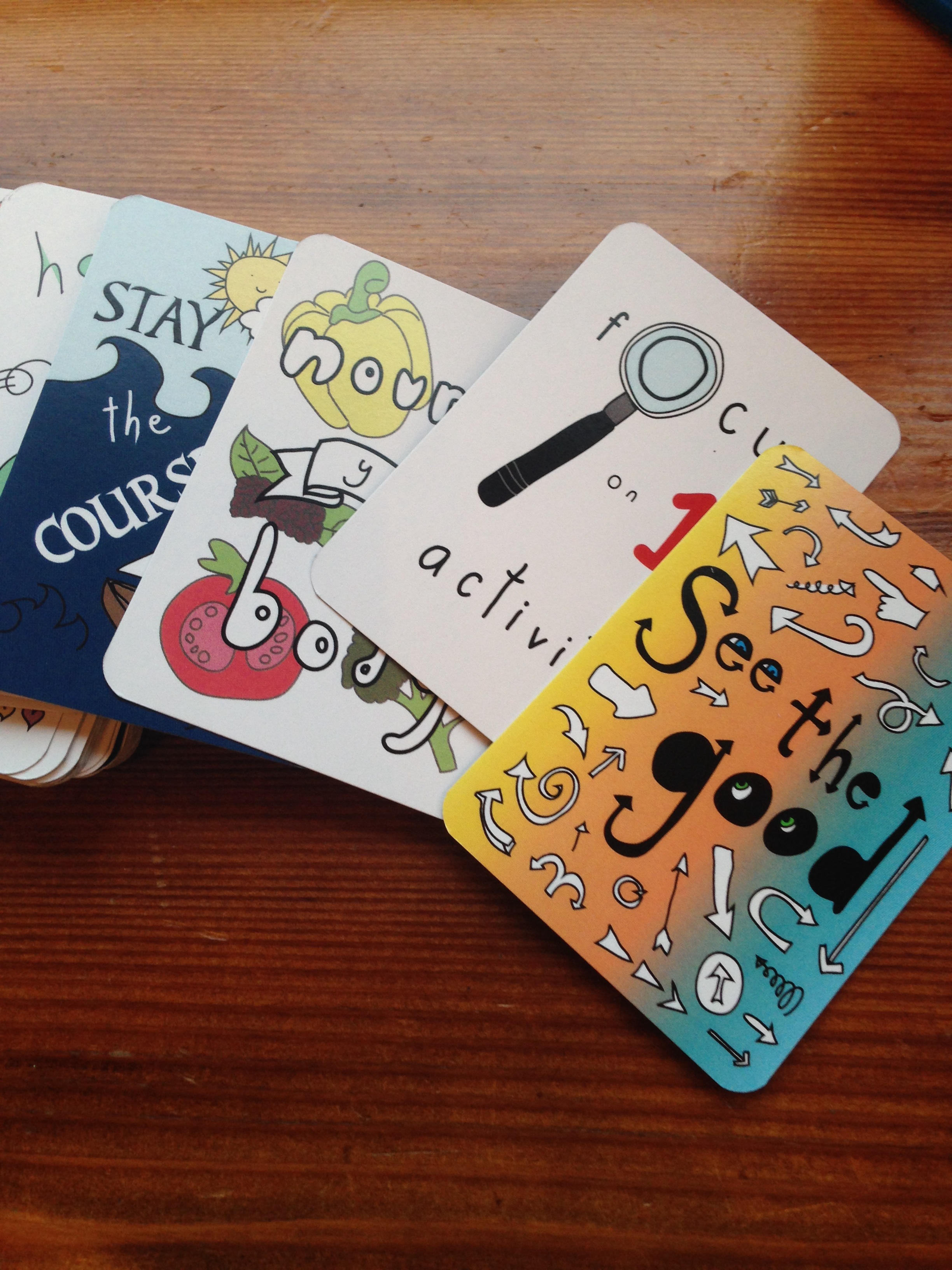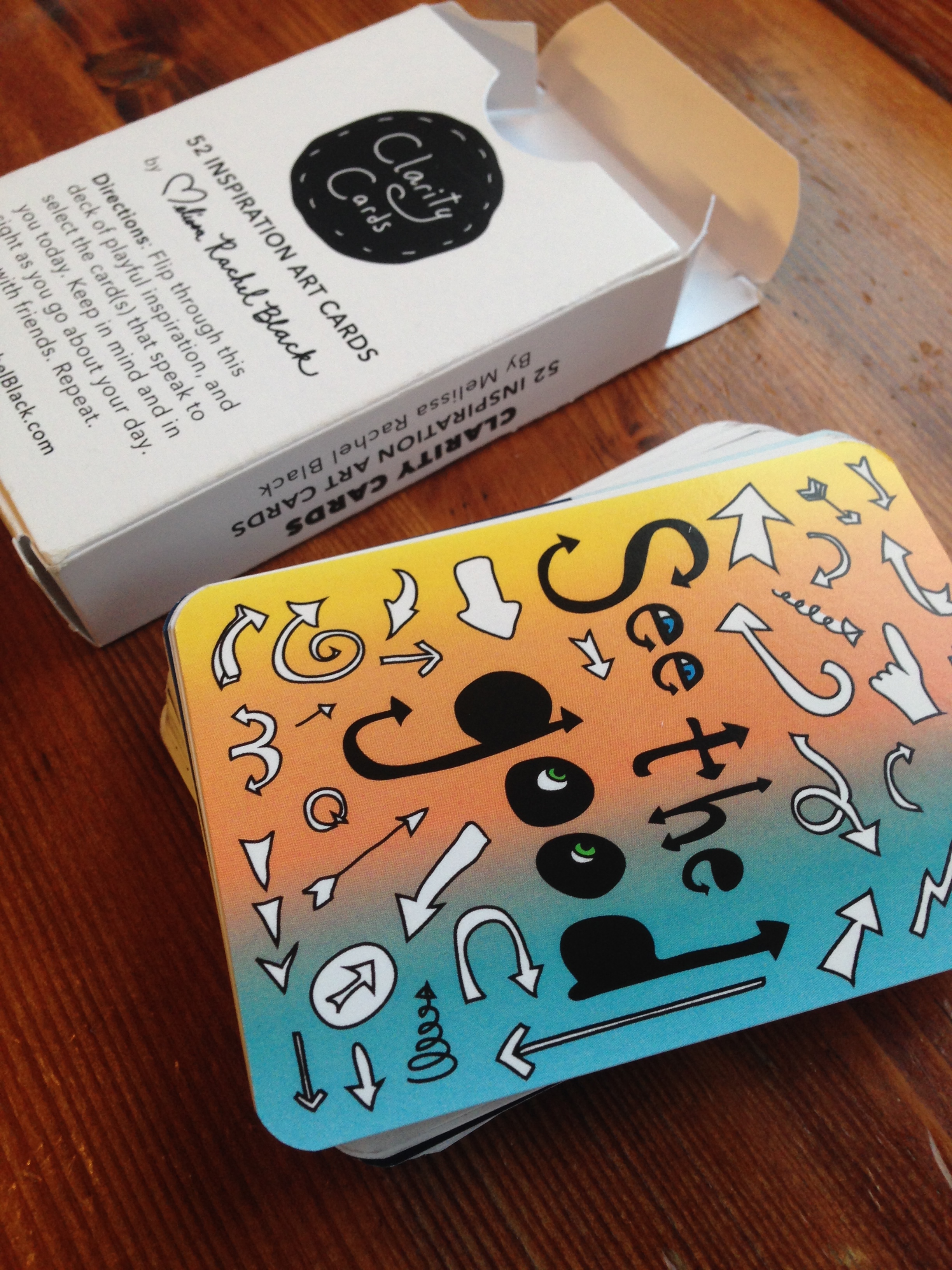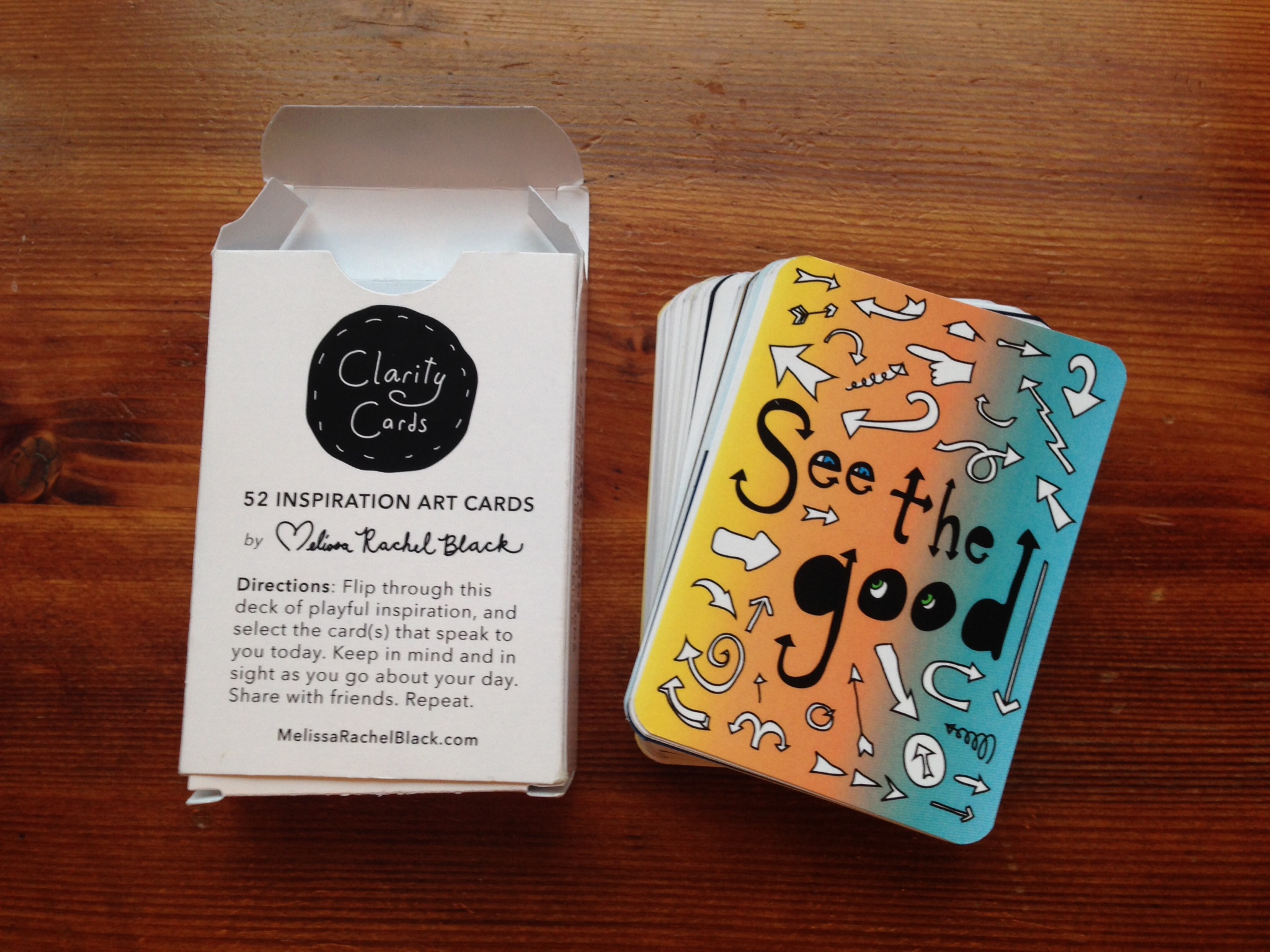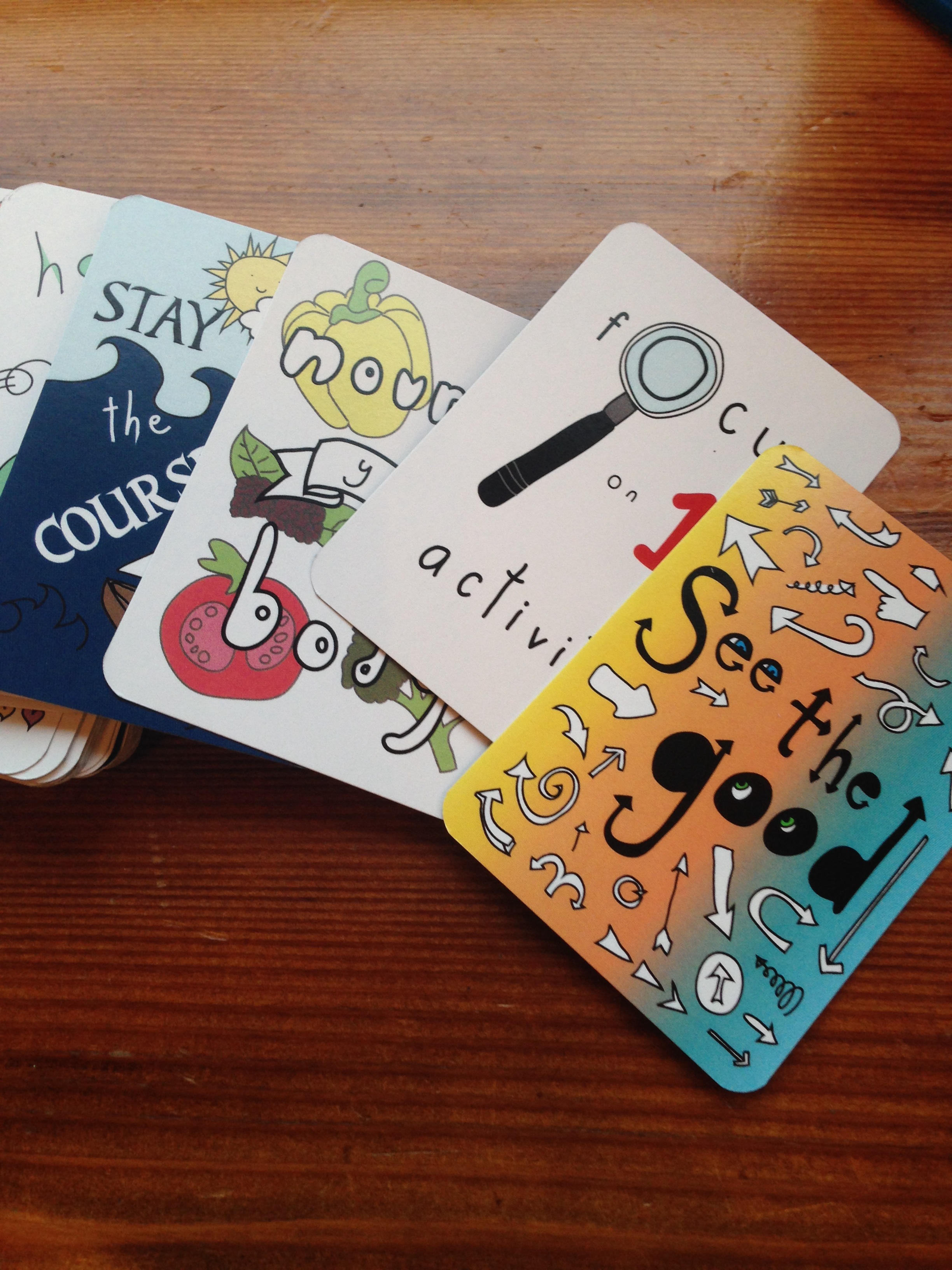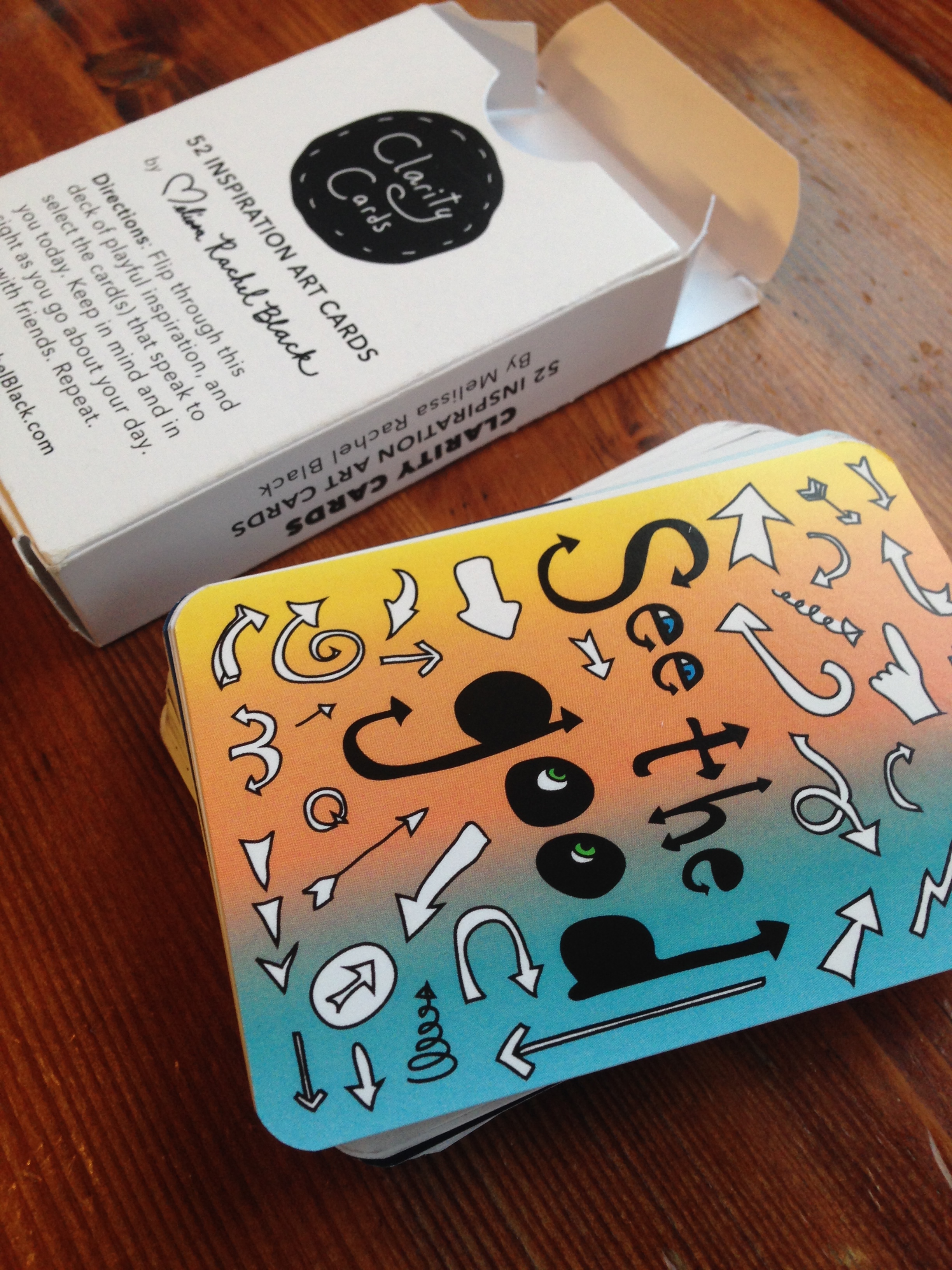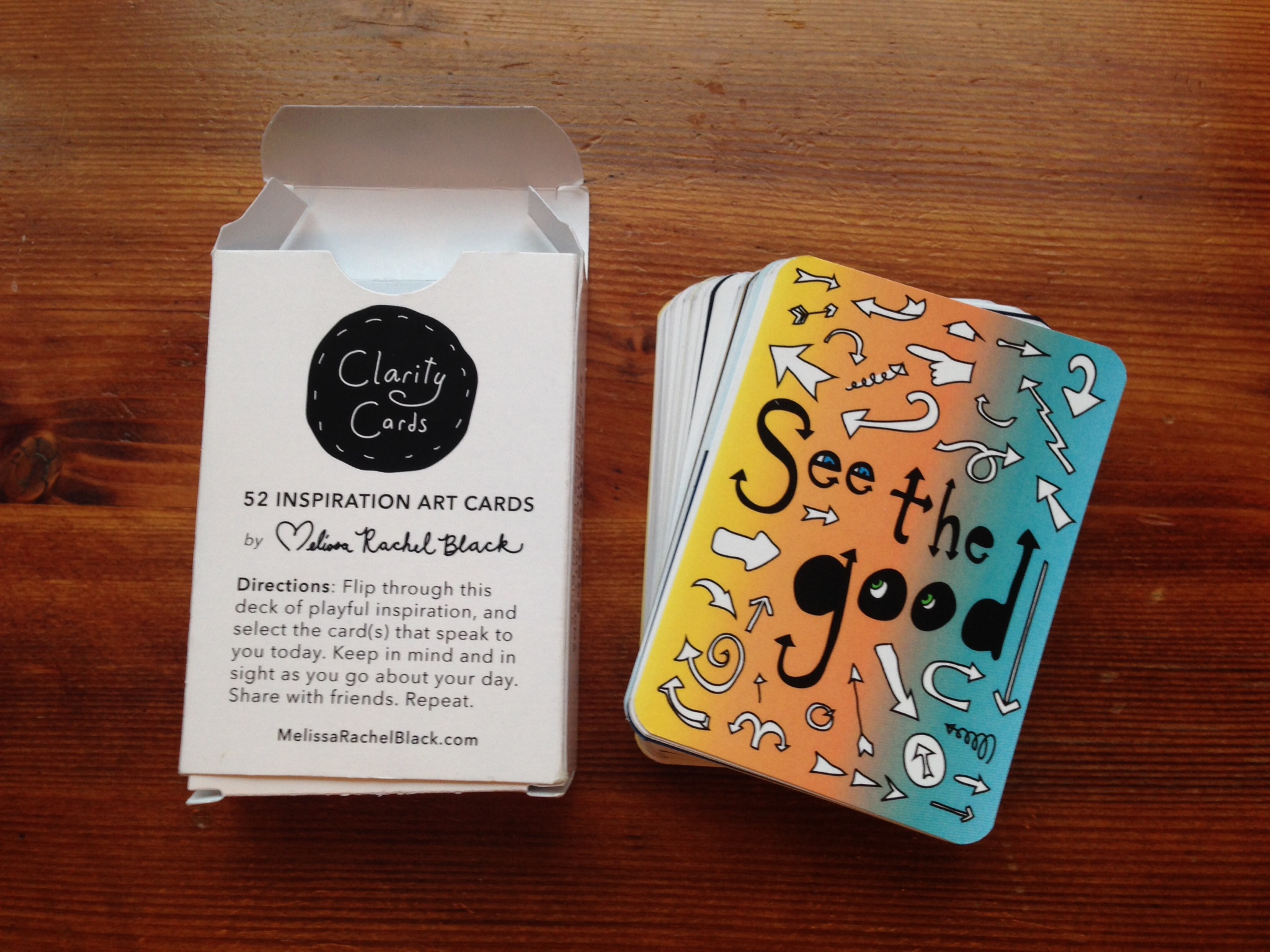 Clarity Cards
A full-color deck of 52 inspirational cards with hand drawn illustrations. Comes in folding tuck box.
The ultimate pick-me-up! Feeling blue? Browse through these cards for a healthy dose of mindfulness, play, and well-being suggestions. To your health!

Makes a great gift for a friend, family member, or yourself! Also great to display in wellness centers, office spaces, medical offices, schools, coffee tables, and as wedding/party favors.

Directions: Flip through this deck of playful inspiration, and select the card(s) that speak to you today. Keep in mind and in sight as you go about your day. Share with friends. Repeat.

I created Clarity Cards--the content and illustrations over 2 years, with the aim of helping others and myself through challenging moments. Each card is a unique illustration aimed to make your day a bit brighter. Helpful for easing anxiety and depression as well--challenges I've faced and wish to help others with. A passion project come to life :)

Each card measures 2.5x3.5"
Paper: 270gsm , thick, shiny finish.
Comes in folding tuck box.
Shrink-wrapped. Made in USA

Prints of each card also available.