NATURE'S DETAIL Print Download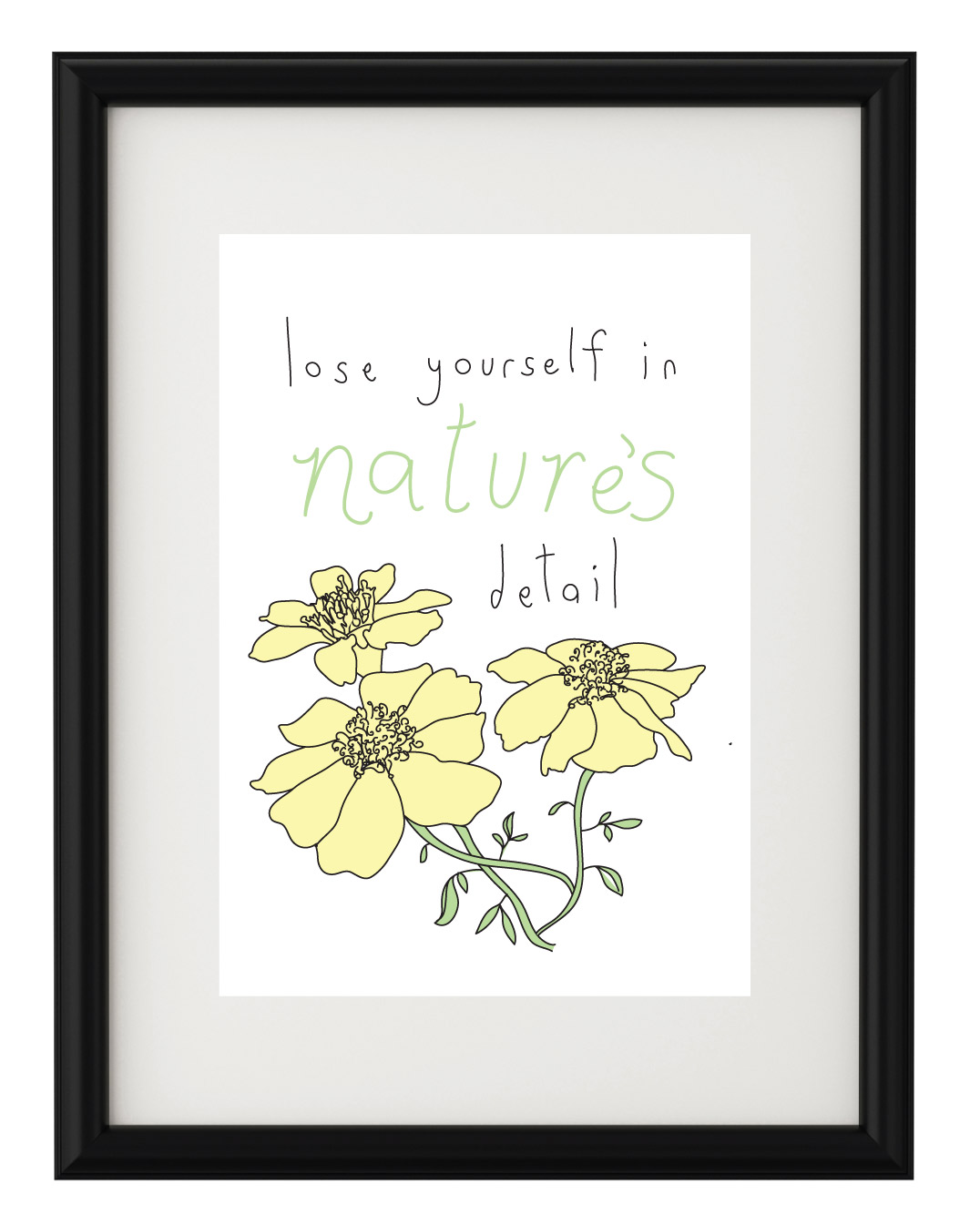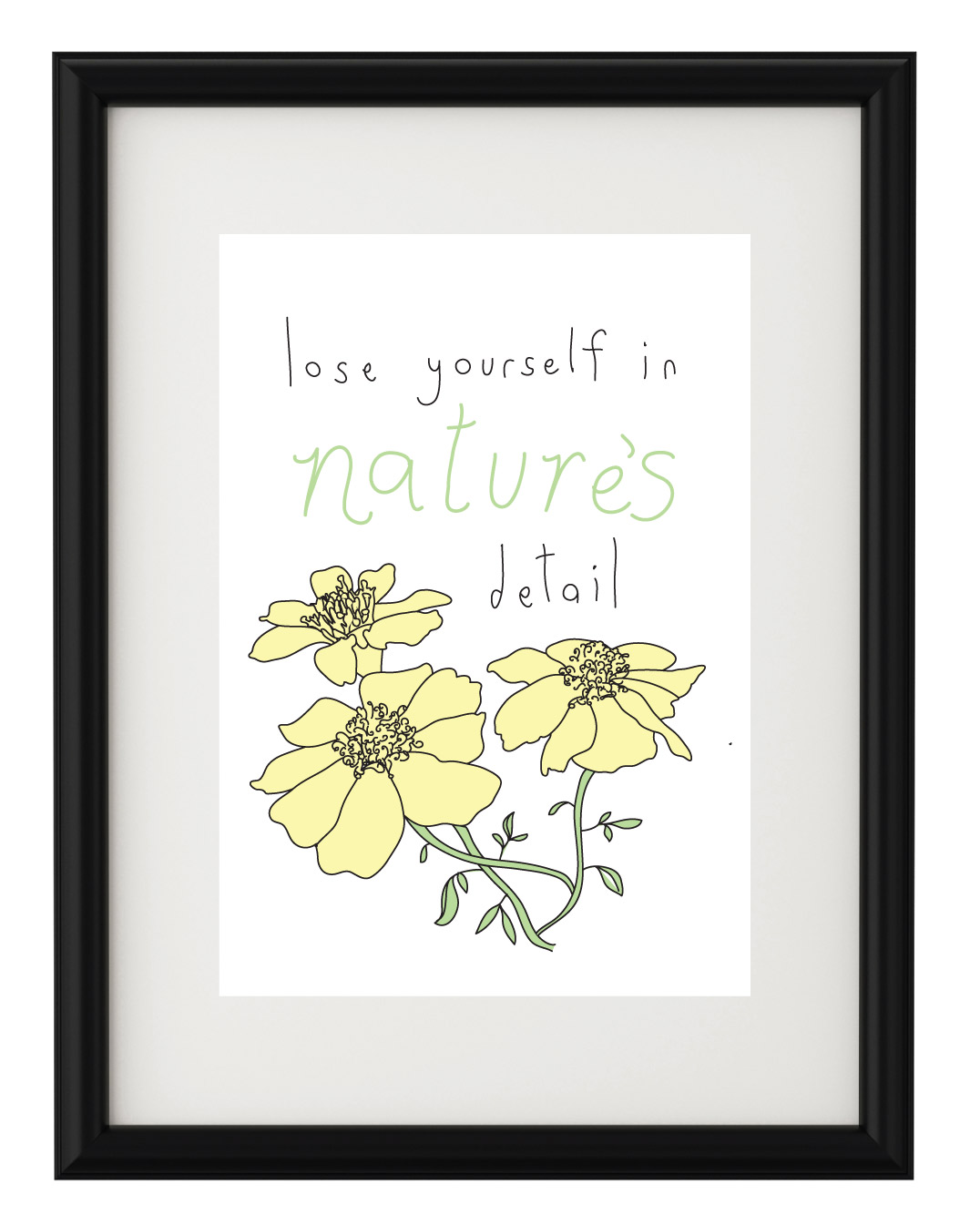 NATURE'S DETAIL Print Download
Lose Yourself In Nature's Detail 8x10
Original illustration created by Melissa Rachel Black, as part of Clarity Cards.
INSTANT DOWNLOAD
Once you purchase this hi-res JPEG image file, you'll be able to download it instantly to your computer, which means it can be printed and hanging on your wall in just a few minutes.
HOW DO I PRINT IT?
You can print on your home printer, via an online print service, or at a copy/print shop: FedEx Office does a great job, and for just a couple bucks you can make your own print. Just bring the image file on a USB (or email to printandgo@fedex.com), and ask for some 8.5x11" bright white cardstock. You can print by yourself at their self serve station, or have them print it for you at the desk.
WHAT IF I WANT TO FRAME IT?
Easy peasy. The image size will be 8x10 a standard offering for frames, and printed on 8.5x11" paper. Here's a good frame on amazon, and I can also recommend frames from Michael's or Ikea.