Custom Pet Portrait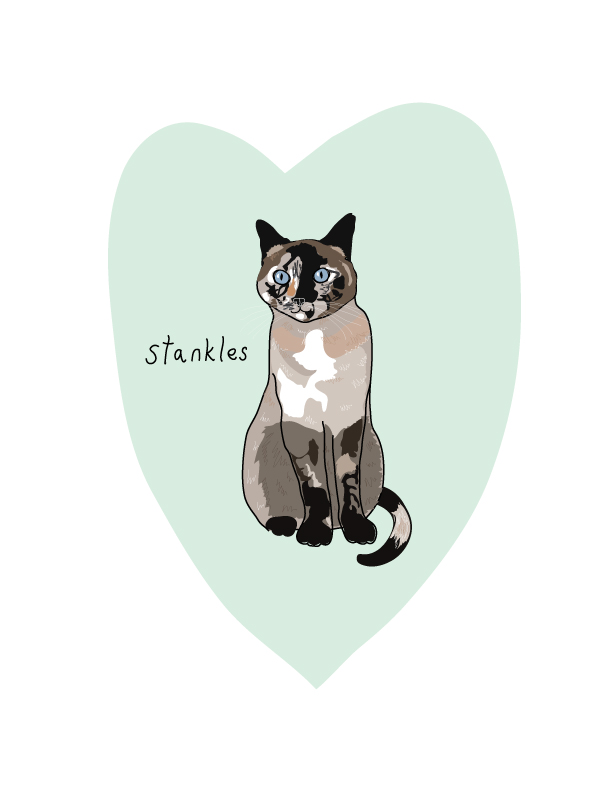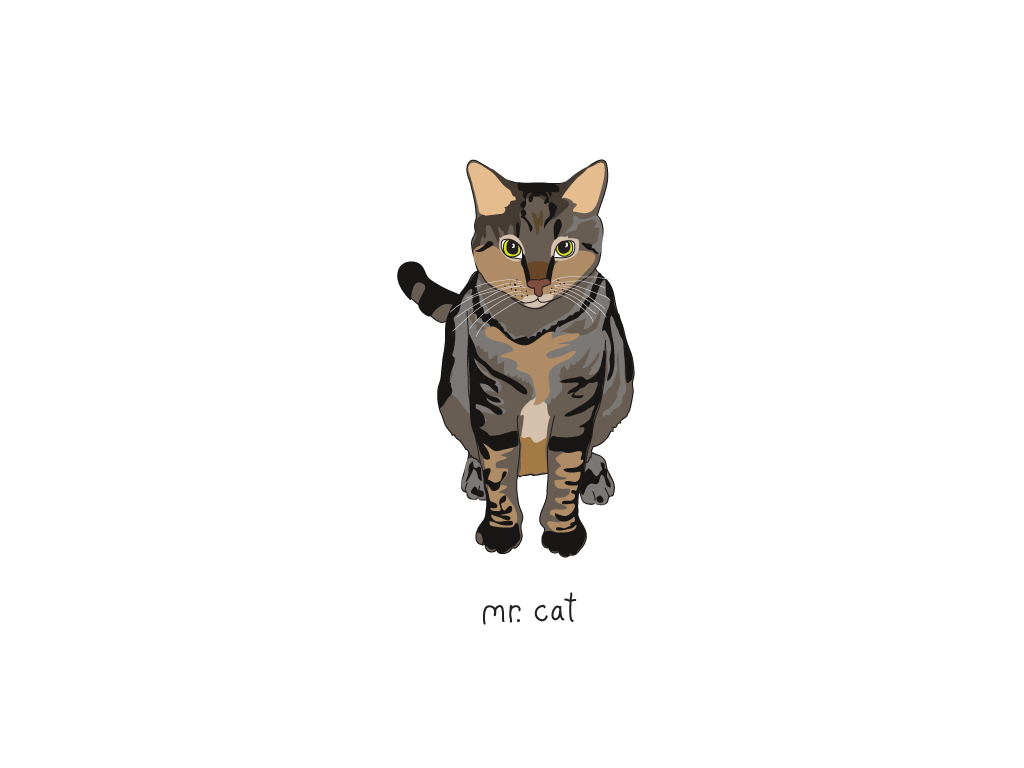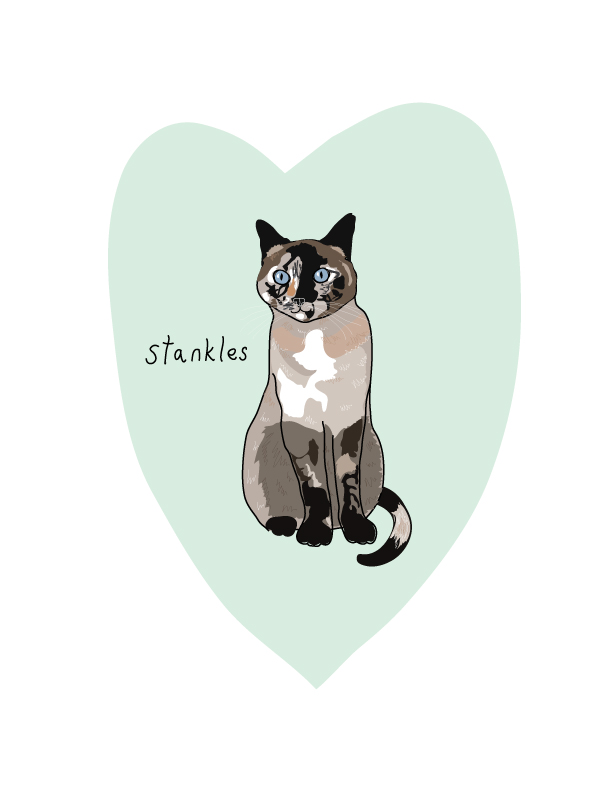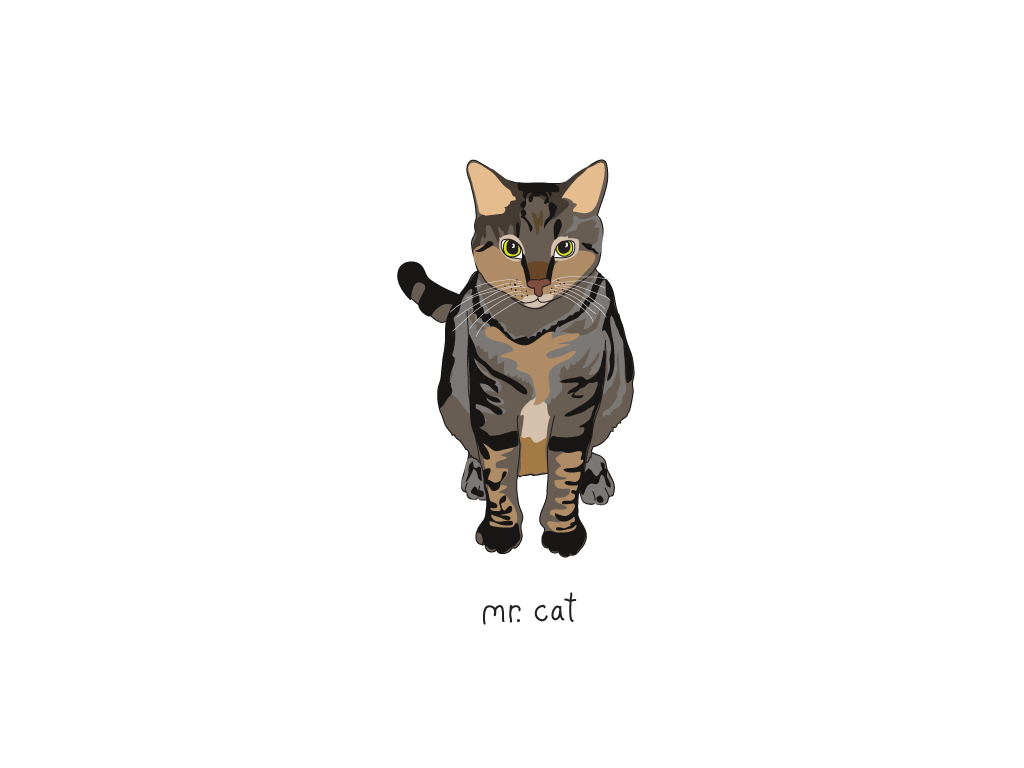 Custom Pet Portrait
I draw your pet's portrait by hand via my electronic wacom tablet, creating a one-of-a-kind vector illustration. It's almost like a logo of your fur baby, which you can use, print, and display in all different ways! I'm a huge animal lover and I LOVE drawing pets... I've drawn over 300 pet portraits in the last 4 years!
This listing is for the digital art only. Read on for info on prints and other output methods you can do for free or cheap on your own, or order with print here.
Multiple pets in one image are no problem, simply add another portrait to your cart and let me know they go together.
Image size 8x10" to fit on standard 8.5"x11" "Letter Size" paper for an 11x14" Frame.
IMPORTANT
Please send 7 - 10 images of each pet to melissarachelblack@gmail.com after you complete your order. (Or a link to dropbox folder, google drive folder, or pet's social media--these are actually preferred). I can make do with whatever you send me generally, but to get the best pet portrait and highest likeness of the animal, please include
Clear photo(s) of each pet's face.

Clear photo(s) showing the pet's fur colors. Instagram filters, black & white photos, and different lighting make it difficult to tell.

Photo(s) including the ends of each animals limbs, so I can know what shape, color, and size their arms, legs, and tail are. If you can't provide this, please include the information in the written part of your email. Unfortunately I haven't met your pet (YET! invite me!) so I don't know what they look like. :)

Photos showing each pet in different positions and angles so I can mix and match and create a great pose and angle for your pet. Or, if you know you want me to draw the pet sitting, you can send only photos of them sitting. If you know you want your pet in a specific pose/angle, please include that information.

Names of the pet(s) if you want them included in the drawing. If you'd like, include any tidbits about your pets, especially ones you think are important for me to know before I draw.
TIMEFRAME & FULFILLMENT
*NOTE: Due to holiday back orders, your pet portrait cannot be guaranteed finished until January 31, 2018.* Regular 2 week wait times to resume in February pending availability.
When you receive your portrait by email, I'll ask if there are any tweaks that need to be made before finalizing. Simple edits up to 10 minutes are free, although most people don't require any edits. Edits over 10 minutes cost $1/minute. If you choose to add on any of the physical products listed below, they will be shipped after receiving confirmation from you that the digital artwork is complete.
PRINTING, FRAMING, & BEYOND: Add On or Do-It-Yourself
Do-It-Yourself (DIY) PRINTING, FRAMING, & BEYOND
DIY Simple Print: You can make a simple print of your pet portrait on cardstock for less than $2. You can print at home or at a local print/copy shop to fit an 8x10" or 11x14" frame, using standard cardstock or photo paper. You can print this image for personal use as many times as you'd like. (Commercial use prohibited.)
Tips For Printing At A Print Shop
FedEx Office does a great job, and they have locations all over the U.S. Just bring the pet portrait file I send you on a USB (or email to printandgo@fedex.com), and ask for some 8.5x11" bright white cardstock--one sheet costs about 20 cents. You can print by yourself at their self serve station, or have them print it for you at the desk. One color print costs about 70 cents. You can also print on your home printer!
Do-It-Yourself Framing: Your image comes ready to print and frame in a standard 11x14" frame. Here is one on Amazon. Michael's, IKEA, and Aaron's Brothers also offer great, affordable options.
Do-It-Yourself Canvas: You can get your pet portrait printed on canvas at Costco or at various online retailers like Shutterfly and Walgreens. Simply upload the digital files I send you. Groupon also regularly offers discounts on art canvases.
Add-On Prints, Frames, Canvas, T-Shirt, Phone Case, Mug

$20 - Simple Print: No time to make your own simple print? I'll do it for you. Print comes on very heavy cardstock, size 8.5x11", ready to fit a frame showcasing the 8x10". Price includes shipping to the U.S. Add $5 for international shipping.
If ordering multiple pet portraits, you may request to include all pets in one print for no extra charge, or have them printed separately. Any additional prints after the first cost $15. Ships within 3 business days of receiving your stamp of approval on the pet portrait imagery.
$50 Simple Print & Frame: Includes the above, plus a new frame of my choosing, picked especially to make your pet's colors pop. Also includes shipping to the U.S. Add $20 for international shipping. Ships within 1 week of receiving your stamp of approval on the pet portrait imagery.
Your pet portrait is also available as a: T-Shirt, Poster, Large Print, Stickers, Phone Case, Canvas, Laptop Decal, Shower Curtain, Mug, Notepad, Pillows, Tapestry, Coasters, Personalized Stationery, Postcards, Fabric, Playing Cards, Pattern. Simply inquire for pricing.